Over the counter hearing aids are coming soon to pharmacies near you!
Have you however considered all the factors around this announcement. Hearing aids from licensed hearing professionals are advanced pieces of technology that are guaranteed to be top-quality, and usually custom moulded and fitted to assist your hearing as an individual. Although an over the counter hearing aid is possibly cheaper, it would not have been specifically designed for you.
A "one size fits all" hearing device for a highly complex human sense is an unreliable product. If you attended a hearing clinic and they recommended such a solution you would think to yourself "is this really a good idea...?" surely everyone's hearing is unique. A hearing test issued by hearing professionals will determine your complex hearing level requirements and offer a more precise solution for you as an individual.
Certainly over the counter hearing aids would allow those with mild or moderate hearing loss to treat hearing loss on their own, similar to buying reading glasses from the pharmacy, it may help to some degree, however cannot match the quality of professional hearing solutions and bespoke hearing devices.
Hearing health is important, it is one of your five human senses, give hearing health your attention.
Can you really treat hearing loss on your own...
Over the counter hearing aids would increase access to hearing assistance, however this might actually do more harm than good in the distant future.
The concern would be how a temporary solution may replace a long-term solution of simply buying ill-fitting over the counter hearing aids, which may not be working as they should, discouraging people from seeking professional treatment for their hearing loss. Many more people may start choosing to live with hearing loss, rather than visiting a hearing clinic for a more advanced hearing device required. Living with hearing loss as we know can lead to more substantial health problems in the future, as scientists concluded from research regarding hearing loss and dementia, determined as a contributing factor.
To restore your hearing maybe difficult as most people get used to the way they hear when their hearing abilities diminish, making it tough on yourself to identify the level to which your hearing has deteriorated.
Hearing professionals can also uncover other underlying causes of hearing loss that you might not find on your own, such as being due to illness, injury, infection or even ear wax buildup, causes which are hard to detect on your own. You might not even need a hearing aid, without visiting a professional you'd never know.
We feel strongly when we say...self-diagnosis is not the answer!
Don't settle for a cheap solution...
We understand spending less is naturally appealing, however remember that classic saying "you get what you pay for".
A hearing aid is an investment, settling for a cheap device might save you money, however you'll pay of it in lack of programing, a reduced number of settings, and a one-size-fits all model, you will no doubt still find yourself struggling to hear in various situations. Think about all the conversations you may miss out on with loved ones.
---
We provide the latest technologies and remain up-to-date, ensuring our services are the best they can be, committed to keeping pace with technological advances. Our professional audiologists are qualified to test and diagnose hearing loss and the right solutions to restore hearing where possible.
We've very recently seen hearing aid wearers celebrating in the US, as the worlds first live concert was streamed exclusively to hearing aid devices. The rock band Styx teamed up with hearing solutions provider Oticon to perform a live show. The Oticon Opn hearing aid is the first hearing device to connect to the Internet, allowing users to connect with a range of connected devices, directly receiving the audio desired. Read more below:
In other news, following on from the connection between hearing loss and dementia, clearly this 90 year old takes care of her health in every way possible, as she continues to study!
Good hearing health greatly increases your chances of a healthier and hopefully longer life. As you can read in the BBC story below, Joy has successfully completed five degrees and is currently starting a sixth. We applaud this remarkable, unique case proving how a healthy life style shows no limits at any age.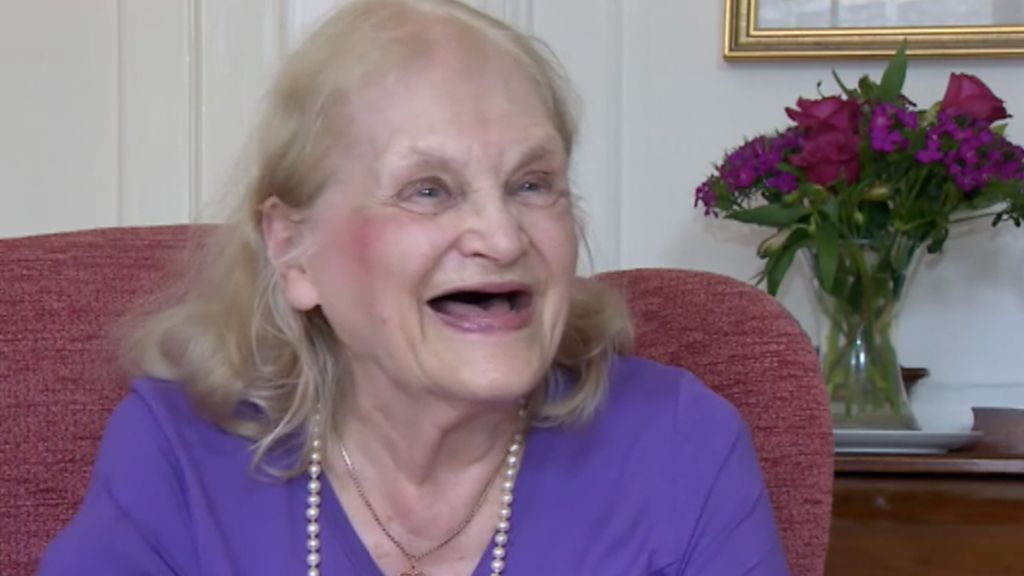 Contact us today if you require our advice or a hearing test to determine the right hearing solution for you. Our range of latest hearing aids are programmed and fitted to your bespoke requirements. Perhaps you simply require our ear wax removal service. We are happy to determine your hearing health, listen to your concerns and prescribe the best solution for you.
- Nathan Gluck Hearing Care -
A Member of the British Healthcare Trades Association