Have you given thought to the impact of chlorine water on hearing aids?
If you enjoy swimming however are concerned about your hearing device, here are some helpful hints:
Protect your Hearing Technology
In ear hearing aids work better when swimming, as they are worn deep in the ear canal, a far more durable option if you are frequently in a swimming pool. We recommend the best cause of action would be to wear ear plugs over your in ear hearing aid, for peace of mind. Perhaps the use of a swimming cap to ensure your ears are not exposed to the water. If however you plan to stay in the water for a prolonged period of time, you may want to consider removing the device all together. You may wish to talk to your audiologist about the level of durability of your hearing aid around moisture. As technology advances, it is becoming more water resistant.
Avoiding Ear Problems
In addition to protecting digital hearing aids, you may wish to consider simply protecting your ears themselves from the uncomfortable feeling of "water in the ear" or worse an ear infection. When there is a possibility of creating long term damage, an infection or inflammation of the ear canal between the eardrum and the outer ear, caused by exposure to water should be avoided. As it is of course difficult to keep ears completely dry whilst swimming, simply try to avoiding dirty water (if you're swimming outdoors in non chlorine protected water) by wearing ear plugs, and thoroughly drying your ears post a swim.
Aside from the advice above to protect your hearing device and ears, swimming is a great sport if you suffer with hearing loss, as it is independent, with underwater hand signals for communicate when required, and typically a quiet environment, especially underwater!
---
When on dry ground...have you heard of the latest technology designed by a group of students from the Singapore University of Technology and Design (SUTD)? They have designed a device that can take audio cues and turn them into visual stimuli that deaf people can register.
Watch the designer discuss its safety aspects in more detail and demo the devices light functionality and all its advanced capabilities in everyday situations: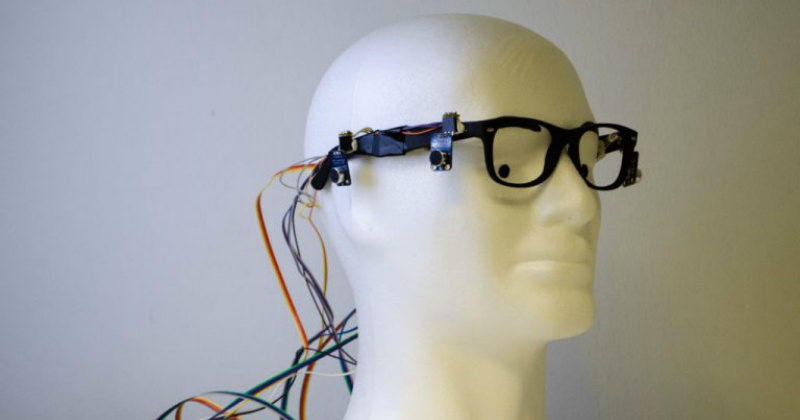 We are committed to keeping pace with technological advances in hearing health and embrace the on-going changes in hearing aid development and hearing care. If you would like to book a hearing test, please do not hesitate to contact us today.
Nathan Gluck Hearing Care
- At the forefront of our profession -